Vacation Rentals and Cottages
GuestServe Inc. is a leading provider of online reservations for accommodations of all sizes, including Cottages and Vacation Rentals. Our ability to customize a solution bodes extremely well with the boutique nature of our Vacation Rental clients. Our online reservations system is the chosen reservation system for several of Niagara's most well-known and beautifully located Cottages. The GuestServe Online Reservations System has been built in part on the feedback of our users and features:
No commissions, no transaction fees on our base packages
No software to install, no special computer hardware required
Ability to manage your Inn through a secure webpage from anywhere in the world
Simple to link to and from your existing website
Simple management of your lodgings, reservations, rates and more
Easy-to-use contacts database
Accept credit card details over the internet
Easy syndication across multiple websites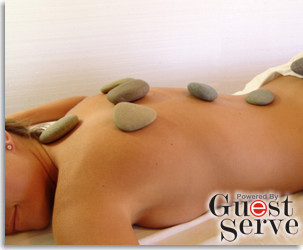 The Vacation Rentals Version of GuestServe is perfect for properties that are rented nightly or weekly as entire buildings or units within buildings. Cottages often fit this bill as do apartments. Our system features the best elements from both the B&B and Hotel versions of our software.

In addition, the Vacation Rental Version of GuestServe is also compatible with our sister services, Merlin Metrics and Ripplemail. Both Merlin Metrics and Ripplemail have been designed to complement the reservation services that are primary to an Inn. In short, Merlin Metrics tracks where reservations are originating and Ripplemail allows for further contact with guests and mailing list members. As a group these 3 key services enable our Inn clients to take online reservations, track the origin of their online reservations and then send additional promotions to guests who have already made an online reservation. This service in combination with customizations from the Hotel and Bed and Breakfast version make the Vacation Rental Version of GuestServe a great choice for any Vacation Rental or Cottage Rental owner looking to maximize their potential for online reservations.